Whether you are a new business or an established one, hoping to expand, wouldn't you love to have an office space in an environment that your customers would cherish, suits your staff, and let you run your business without any distractions? We bet you would.
The fact is that getting an ideal office space, moving furniture and office equipment can be stressful and time-consuming. That is why hiring a serviced office space company could be the best idea for improving your business. This piece examines the benefits of a serviced office space to your business.
What are the benefits of a serviced office?
This type of office is attractive because a serviced office space is usually in the prime areas of economic activity of your city or town like soho malta.
Another advantage is the flexible payment terms and being cost-effective. You can rent a serviced office at a low-cost with a short lease starting from 3 months.
Inbuilt benefits vary depending on the serviced office space provider. However, the rent usually includes the service charges and office equipment, tea, and IT infrastructure.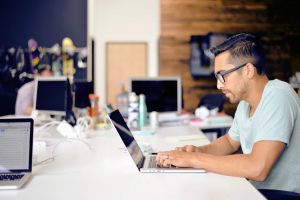 Are there differences between a serviced office and conventional offices?
Serviced office space is a commercial building set up with vital facilities to run your business daily at a low-cost smoothly.
The office is furnished and operated by external management that rents single completely equipped offices or a whole floor to firms that require office spaces to run their business daily.
In a conventional office space, you handle everything from looking for an inexpensive office at the best location to furnishing and office management.
What is obtainable by renting a managed office?
In these serviced offices, also known as managed office space, you have flexible workspaces, enjoy co-working spaces. You can also rent a fixed desk in a shared office or use any desk available within the shared office area.
Renting a serviced office space offers you flexible payment and short rental terms. The rent covers service charges and maintenance costs.