A well-written resume in 2021 is a guaranteed way to get invited to job interviews. According to research, each job position has a minimum of 250 applicants. This means you are competing with 250+ applicants for a chance to getting accepted for a single position.
A resume is an official document that outlines your work experience, professional skills, and education history. It also helps interviewers determine if you are a right fit for the advertised job post. To write a resume in 2021 that will outline your professional experience attractively to HR recruiters and ATS software packages, here are some things you need to know.
General guidelines to follow when writing a resume
Do you know that an average HR specialist spends less than 7 seconds on a resume? This is not surprising, as most HR recruiters have hundreds of other resumes to scan through. This is why it's important to grab the attention of the recruiter in less than 7 seconds.
You also need to ensure your resume is ATS compliant, as research shows that 64% of HR companies plan to recruit applicants through AI-powered tools. There are many Resume templates that can help you arrange your professional information in an attractive, easy-to-read format. You should also consider certain crucial aspect of your resume:
Font type and size
The type of font you use is very important. Ensure it's a bold, non-decorative font that can also be read by ATS tracking systems. Some of the best fonts you can use for your resume are: Times new Romans; Arial; Calibri and Helvetica. In addition, the font size should be at least 11 pt.
Sections
Make your resume easy to read by dividing it into different sections that showcase each aspect of your professional abilities. You should also highlight the names of each section by increasing the size of the words slightly bigger or by making them bold.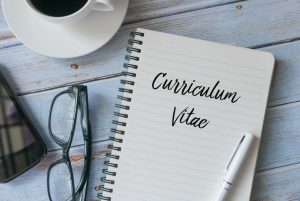 Margin space
Ensure there is enough space between each line in your resume. You should also have adequate margin space in the document.
Length of the resume and document format
Your resume should not be longer than one-two pages. Also, you should always save and send your resume in either PDF or word format.
Important sections of a resume
When writing a resume, it's important to break down your personal information and work experience into different sections. The main sections that must be included in a resume are:
Contact section
The contact section contains personal information such as your name, phone number, email address, and location. Social media and portfolio links such as LinkedIn, Twitter, Github, personal websites, etc., can also be included in the contact section.
It's important to ensure that you do not include your house address—state or city is enough—as it could hinder your chances of an interview invitation. You also don't need to include your gender or age.
Summary/Objective
The summary/objective area of your resume is a short biography of your professional accomplishments and experience. For applicants with less than a year of experience, the section is called "objective", while it's called a "summary" for applicants with more than a year of experience. To write an impressive summary/objective, you need to keep three things in mind:
The summary/objective area should be filled with your professional achievements.
Make sure your professional achievements are directly related to the job requirements listed in the ad.
For example, if they are looking for an experienced social media manager, a part of your summary should read: Creative and skilled social media manager with 2+ years experience managing and growing online communities. Successfully grew an Instagram page by 800+ followers in <3 months.
Use short, easy-to-read sentences. Also, keep your summary/objective 50–70 words.
Work experience
This section outlines your career history. It lists your job title(s), duration of each job, responsibilities, and achievements. Freelance and unpaid work can also be used as part of your work experience—as long as it relates to the job description.
A good rule of thumb is to ensure that each job description has at least 3–5 bullet points that detail your responsibilities and achievements. Also, write each bullet point using action verbs and not passive verbs.
Skills
The skills section is a very important part of your resume and can increase your chances of getting a new job by 59%. Always make sure the skill section is a mixture of hard and soft skills.
Some examples of hard skills are proofreading, writing, Google Analytics, etc. As for soft skills, they include communication skills, creative skills, analytical skills, persuasion skills, collaboration skills, etc.
Education section
The education section showcases the type of your degree, the course you studied, and the name of your college. Your GPA can also be included, but it's optional.
Here are some additional information that can be included on your resume:
Certifications and licensed;
Volunteer work;
Hobbies and interests.
A good resume is key to getting job interviews and opportunities that will further your career. It must showcase your experience, education history, and skills in an easy-to-digest format.